Main page / Brands / RECIPES OF GRANDMOTHER AGAFIA / NEW AGAFIA COSMOS BDIH
SHAMPOO. Volume and strengthening.
NATURAL CERTIFIED SHAMPOO

5 WILD BERRIES
If you're looking for hair with volume and strength, and a natural radiance – here it is!
5 wild berries (Altai oblepikha, forest raspberry, bilberry, blueberry and juniper extracts) containing various vitamins, create the perfect combination for taking care of hair, leaving it strong and voluminous.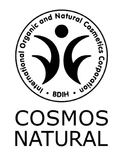 Volume: 260 ml