Main page / Brands / NATURA SIBERICA / NATURA SIBERICA CAVIAR / ROYAL CAVIAR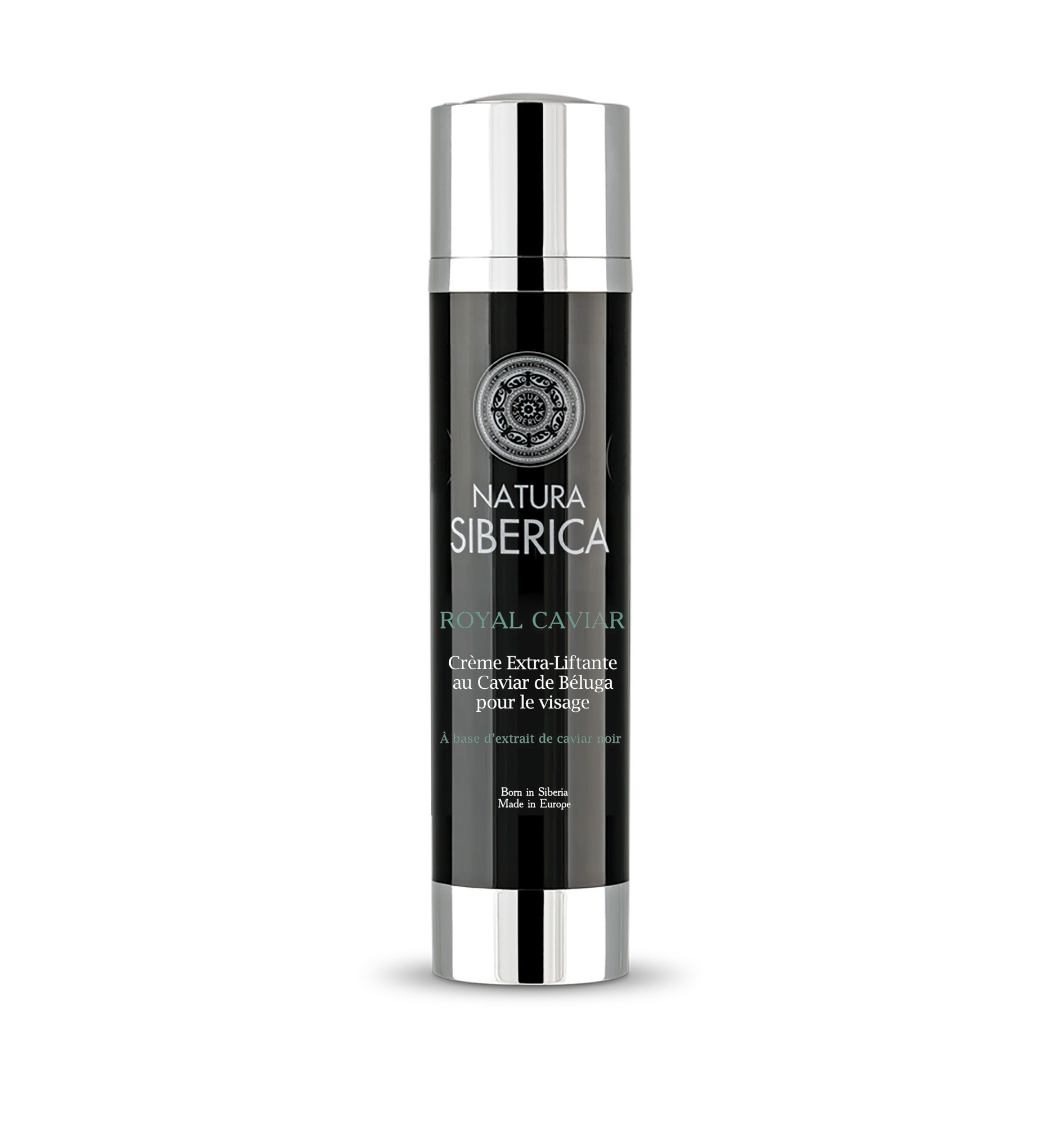 Royal Caviar Extra-Lifting Face cream
THIS RICHLY TEXTURED CAVIAR EXTRA-LIFTING FACE CREAM RESTORES VITALITY AND ELASTICITY TO YOUR SKIN.
Loaded with proteins and amino acids, Caviar extract stimulates collagen production and enhances the skin's natural anti-fatigue factor.
Wild harvested Rhodiola
Rosea
being full of such active components as Rosavin,
Rosarin
and Rosin, slows down aging process and nourishes the skin.
Natural
Bisabolol
deeply moisturizes the skin while the Omega-6 and
Pepha®-Tight
complexes firm, nourish and protect it from external agents. It visibly helps lift the skin while smoothing out fine lines and wrinkles.
Volume: 50 ml