About us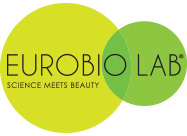 Eurobio Lab is European company specializing in the production of natural and organic cosmetic products that are manufactured in accordance with the highest European standards and yet boast affordable pricing.
Our manufacturing plant is certified in compliance with the international quality system ISO 9001 and ISO 22716 (GMP). Our technologists are highly qualified specialists with expertise in the development of natural and modern cosmetic formulas. The majority of the products we manufacture are certified by such international organizations as ECO CERT (France), BDIH (Germany) and ICEA (Italy).
At present we produce over 1500 SKU under 15 brand names featuring Natura Siberica, Planeta Organica, Organic Shop, Dr.Konopka's, Natura Estonica, Rezepte der Oma Gertrude, Organic People and others. Our range of goods comprises skincare, personal care, hair care, SPA treatments, baby care and even natural laundry detergents and cleaners. Our products are represented in 67 countries including France, Italy, Spain, Germany, the UK, Australia, Hong Kong etc.
If you are interested in our products, would like to become our distributor or supplier, please, e-mail us via Contact us form.
QUALITY POLICY
Philosophy
In a few places there are still unique natural vegetated areas preserved where plants grow freely, naturally and plentiful.
To direct this vital power for health and beauty, we use modern production technology and strict control in all stages of production process. Thanks to this wild plants open their maximum potential.
Mission
Natural and healthy cosmetic products have proven their benefit, we believe in our products and professionals.
The purpose of establishing factory in Estonia is to offer high quality products with reasonable price that are made of herbs that are grown in wild, clean nature in local and EU market.
Vision
Our target is to reach to the consciousness of people that usage of our high quality products provides beauty, vital power and well-being. Our goal is that our products will be placed next to reputable brands in stores.
Values
We want, we can and we know how to do things properly and sustainably to meet client´s expectations and regulative normative.