Main page / Brands / LITTLE SIBERICA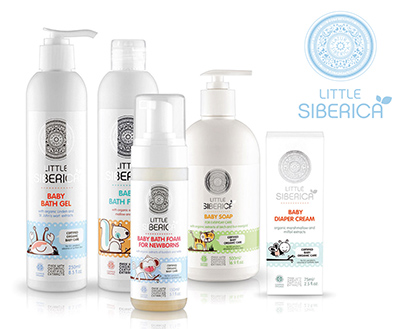 Starting from the very first day of their babies' lives, parents are trying their best to shower their precious little ones with warmth, care and the best care products. Like no one else, "Natura Siberica" specialists understand that cosmetic products designated for babies need to be ultimately natural and safe.
Our new "Little Siberica" line is represented by certified organic cosmetic products. Combined with vitamins and minerals, highest-quality organic ingredients in the formula of the new "Little Siberica" line gently take care of your baby's delicate skin and hair, as well as protect them from negative environmental factors.
Download the PDF Catalog