Whatís New
2020-04-02
NEW CERTIFIED ORGANIC LINE based on ORGANI— HYDROLATE
We are 1st company who created an exclusive face care collection, based on ORGANI— HYDROLATE with herbs and plants of SIBERIA.
HYDROLATES - floral waters are created by steam-distillation of essential oils. Their use includes skin care, bath, etc. Nearly all of our hydrolates are derived from certified organic production.
New Organic Certified face care line based on 5 hydrolate: Rhodiola Rosea, Snow Cladonia, Sophora Japonica, Aralia Mandshurica
Organic certified multi-step face care from Natura Siberica vary by skin type and skin needs: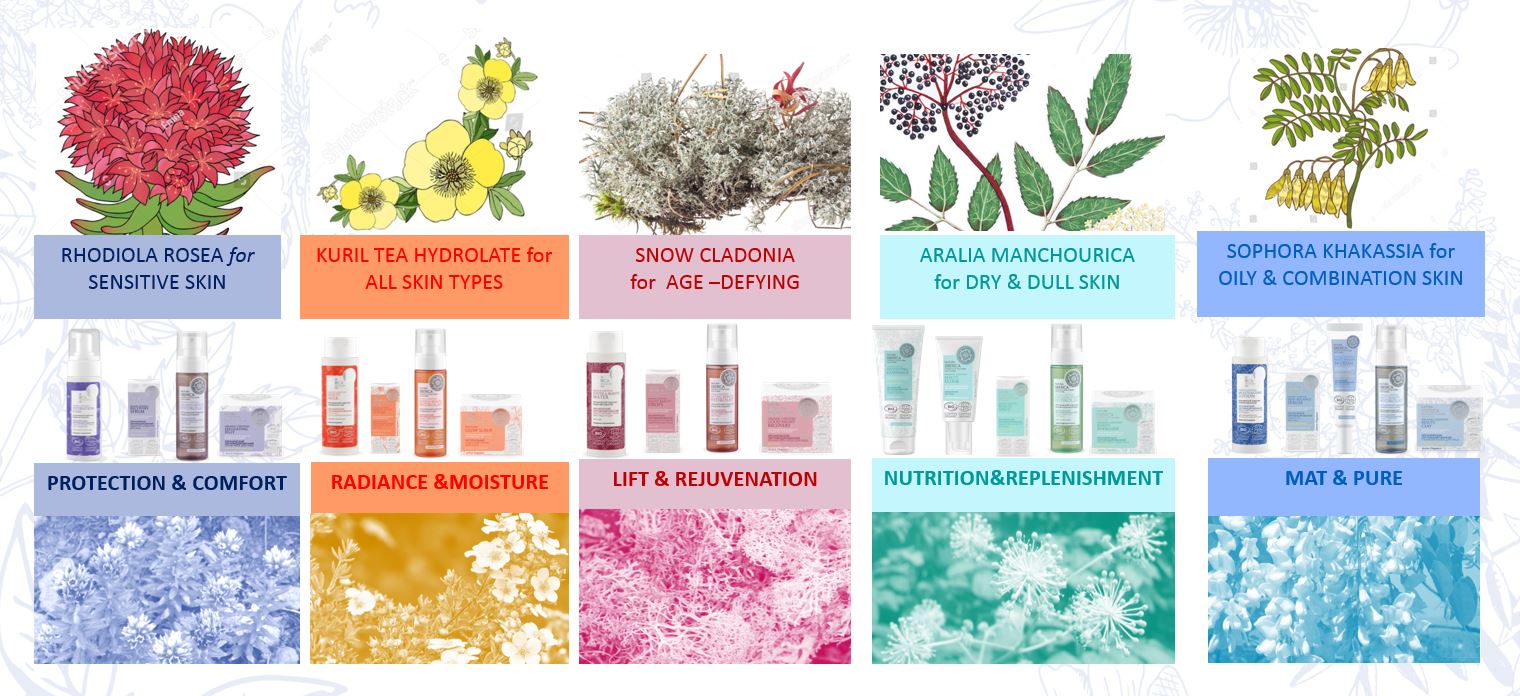 The range of treats for sensitive skin, based on Rhodiola Rosea, packed with such regenerating ingredients as Rosavin, Rosarin and Rosin, effectively protects skin from environmental impacts, making it supple and soft.
The base for face rejuvenation is Snow Cladonia, a unique Siberian herb which stays green even at -50C, confirmed to be one of the most efficient rejuvenating means.
The range of treats for oily and combination skin, based on Sophora Japonica, which contains up to 30% of vitamin P, keeps your skin fresh all day long and prevents oily gloss
The range of treats for dry skin, based on the rare Siberian plant Aralia Mandshurica, gives dry skin softness and elasticity.

95% natural ingredients

10% organic ingredients in formula