Main page / Brands / RECIPES OF GRANDMOTHER AGAFIA / NEW AGAFIA COSMOS BDIH
CONDITIONER. Anti hair-loss.
NATURAL CERTIFIED HAIR CONDITIONER

FOREST BURDOCK AND WILD NETTLE EXTRACTS

This anti hair-loss conditioner reduces hair-loss and detangles hair.
Forest burdock extract, due to the high content of vitamins B, A, E, C and fatty acids, prevents hair-loss, while eliminating brittleness. Wild nettle extract strengthens and smoothes hair, detangling it.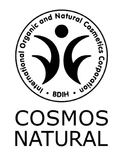 Volume: 260 ml