Main page / Brands / RECIPES OF GRANDMOTHER AGAFIA / NEW AGAFIA COSMOS BDIH
CONDITIONER. Deep cleansing and care.
NATURAL CERTIFIED HAIR CONDITIONER

7 TAIGA HERBS
Cleansing hair with this conditioner, leaves it smoother and stronger, thanks to its unique combination of ingredients.
7 organic Taiga herbs (Baikal skullcap, usnea, melissa, limonnik, angelica, Sagan dailya and arnica extracts), containing various vitamins, create the perfect combination for taking care of hair, to leave it looking and feeling super strong.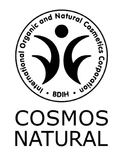 Volume: 260 ml