Main page / Brands / RECIPES OF GRANDMOTHER AGAFIA / NEW AGAFIA COSMOS BDIH
HAND SOAP. Protection and hydration.
NATURAL CERTIFIED HAND SOAP

SAGE AND ROSEMARY ESSENTIAL OILS,WILD SAGEBRUSH EXTRACT
This soap helps to ensure that your hands are clean and protected, with anti-bacterial action.
Organic sage, rosemary essential oils and wild sagebrush extract have antibacterial effect, protecting skin from negative environmental impacts, while hydrating and softening skin.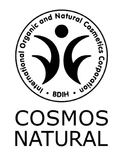 Volume: 300 ml