Main page / Brands / FLORA SIBERICA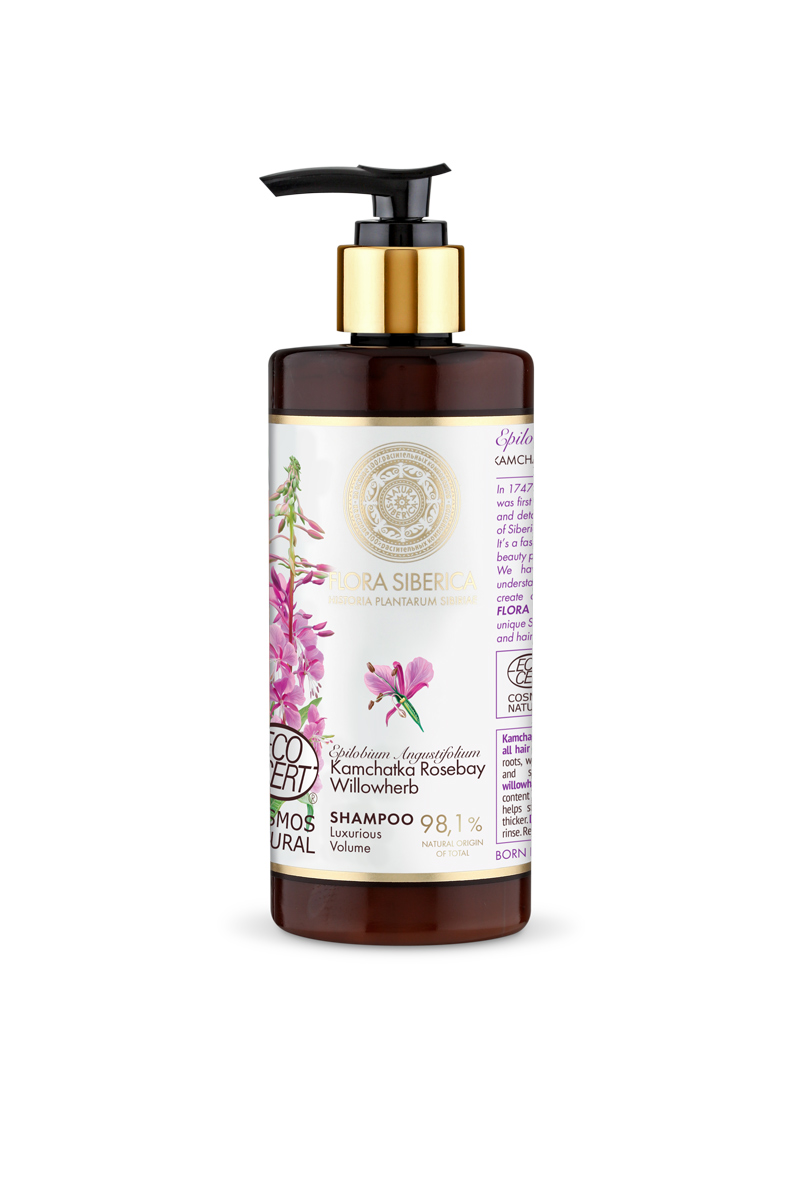 Kamchatka rosebay willowherb shampoo
Luxurious volume. For all hair types.
This shampoo supports hair volume from the roots, while helping hair to become stronger and shinier.
Rosebay willowherb of Kamchatka, known for its high content of tannins, organic acids and vitamin C, helps strengthen the hair, making it visibly thicker.

vitamin C
helps strengthen the hair
making it visibly thicker
Directions: Apply to wet hair, lather and rinse. Repeat if needed.
Volume: 300 ml