Main page / Brands / WILDA SIBERICA PET CARE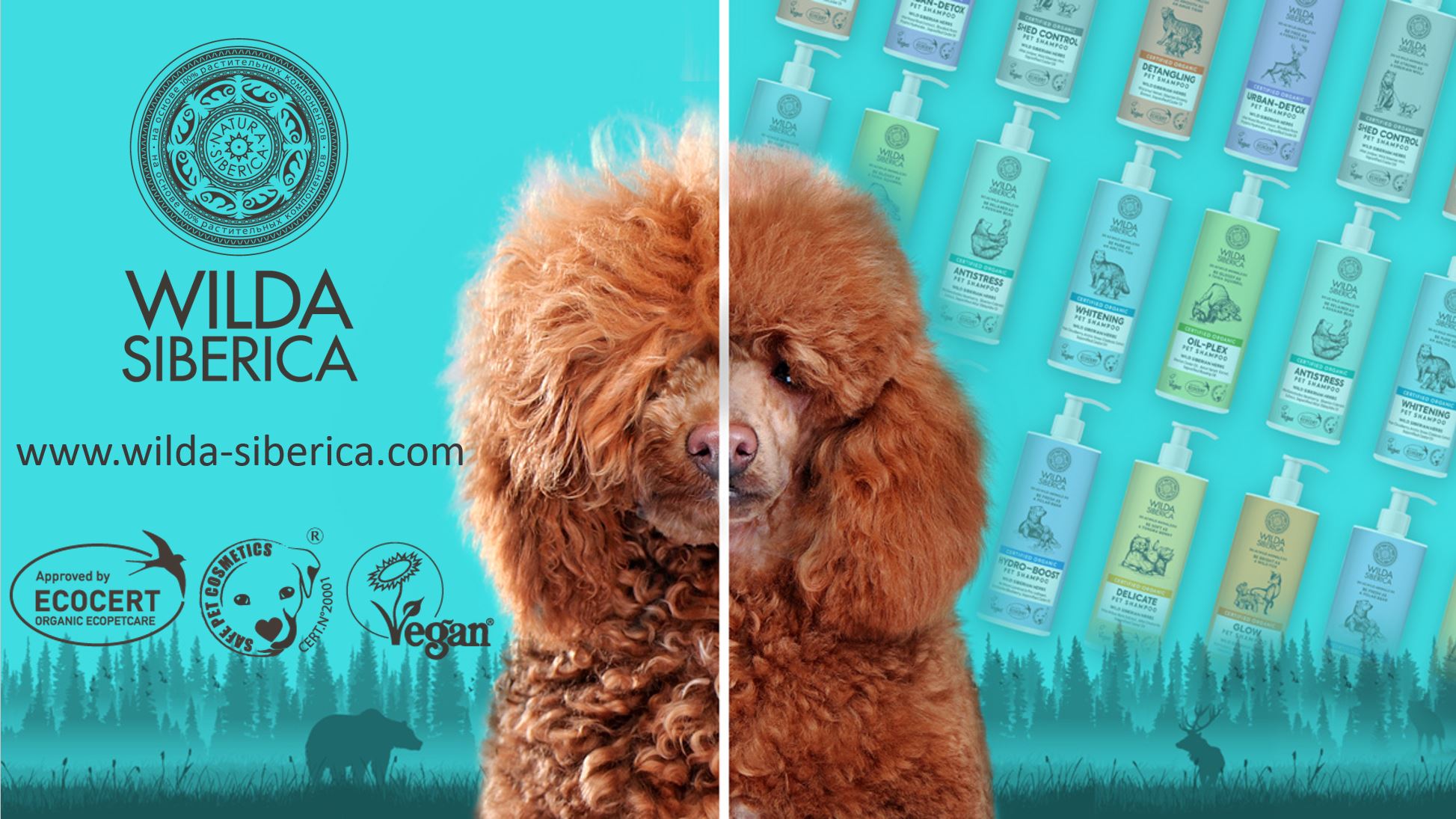 WILDA SIBERICA IS THE FIRST ORGANIC CERTIFIED PET CARE PRODUCT, WITH UNIQUE FORMULA INSPIRED BY WILD ANIMALS FROM PURE SIBERIA REGION!
WILD SIBERIAN ANIMALS KNOW instinctively what herbs and berries to seek out to MAKE THEIR COATS VIBRANT AND BEAUTIFUL. From observing them, we selected herbs and berries to care for your pet.
Welcome ​to official website of WILDA SIBERICA → www.wilda-siberica.com
DO AS WILD ANIMALS DO

---
We created new line of products for pet care – WILDA SIBERICA. The product of the brand are based on plants collected in the natural conditions of their growth. This method of herbs gathering is called "WILD HARVESTING".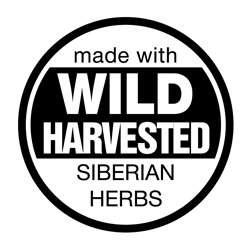 WHAT IS UNIQUE ABOUT COLLECTING HERBS IN THIS WAY?
To begin with, the herbs gathered on an industrial scale, are grown in specialized farms. Herbs are sown, fertilized, and cultivated like regular cereals for the greatest yield. Chemical fertilizers are often used. The collection is also carried out using agricultural machinery.
Undoubtedly, products made of such herbs are also beneficious, or at least not harmful, if used correctly. Wild Harvesting means that gathered herbs grew in the wild, in the natural conditions of their growth, without being exposed to external influences, which means that they do not contain harmful substances; such plants passed natural selection - only viable, strong plants, rich in useful, active components.
Wild Herbs of Siberia used in the creation of Wilda Siberica, Natura Siberica products and other brand as "Recipes of granny Agafia", are gathered be locals in the mountains of KHAKASSIA, on the the Kunashir Island or in unique mountains region on Kamchatka.
Some wild plants used in the production of Wilda Siberica products have been certified by ICEA AS ORGANIC, that proves their safety and efficiency:
RHODIOLA ROSEA
SNOW CLADONIA
SIBERIAN CRANESBILL
ASIAN YARROW (Siberian dame's rocket, Siberian hawksbeard)
OUR PRODUCTS MEET EUROPEAN QUALITY STANDARDS FOR ORGANIC PET CARE COSMETICS, WHICH IS CONFIRMED BY NUMEROUS PRESTIGIOUS CERTIFICATES.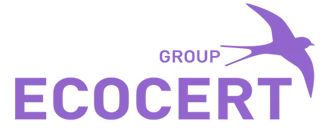 ECOCERT
ONE OF THE MOST AUTHORITATIVE AND TIME-PROVEN CERTIFICATIONS IN EUROPE, THE PRINCIPLES OF WHICH WERE DEVELOPED IN FRANCE.
Ecocert is an independent French organization that specializes in the certification of sustainable products and their production technology. It extends its activities to cosmetics, household chemicals, food and textiles. The company itself was founded in France in 1991.

The Ecocert certificate guarantees the natural origin and environmental friendliness of products. Today Ecocert certificate has international status and is recognized in more than 80 countries around the world.

The Ecocert certificate is a comprehensive and thorough control at all stages of production, including: the ecological cleanliness of the lands on which special raw materials are grown, the technology of their processing, all stages of production of goods and their composition, packaging, labeling, storage and transportation.

Manufacturers obtain Ecocert certificate on a voluntary and paid basis, while pledging to be independently verified for compliance with the standard requirements at any time, at least once a year. The certificate is renewed annually. Only products that have passed all tests can be awarded with the Ecocert certificate.

ECOCERT Greenlife controlled by ECOPETCARE ORGANIC. Standard is available http://ecopetcare.ecocert.com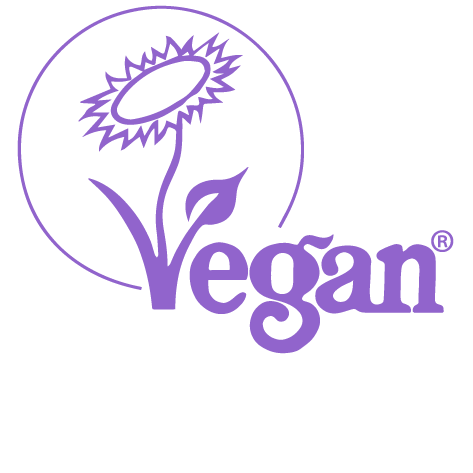 VEGAN
THE MOST POPULAR VEGAN COMMUNITY IN THE WORLD.
Vegan Society was established in November 1944 by a group of vegetarians led by Elsie Shrigley and Donald Watson.
Currently, the Vegan Society is one of the most respected and influential vegan societies in the world. Its main idea is the exclusion of any violence over the animal world. First of all, the consumption of any animal products in food, the use of animals in all sorts of experiments in medical and cosmetic industries, the use of GMOs from animal genes. Sign Vegan (a Vegan) can be used by manufacturers around the world to define their products as vegan. Such companies pay an annual membership fee to the Vegan Society. Money gained from membership fees are donated to charity.
Requirements for certified cosmetics:
•No products or components of animal origin can be used for the production of cosmetics. For example, a cosmetic product cannot include milk and honey.
•It is forbidden to test cosmetic products or their components in any kind of way on animals at the initiative of the manufacturer, on his/her behalf, or other person's behalf under the control of the manufacturer.
•It is forbidden to use any GMOs, which include the genes of animals.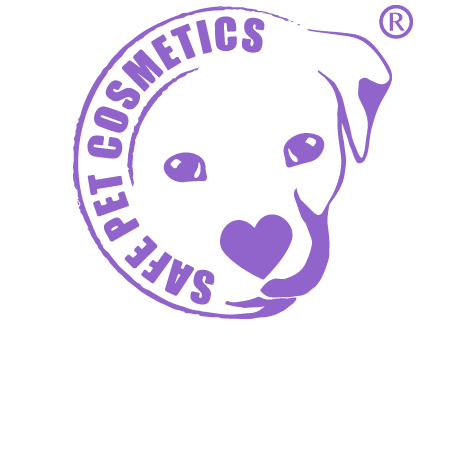 SOCIAL RESPONSIBILITY
Safe Pet Cosmetics® Code of Conduct: safety, ethics, dignity for animals
The Disciplinary Pet Safe Cosmetics , developed in collaboration with the Department of Veterinary Medical Sciences of the Alma Mater Studiorum of ' University of Bologna , aims to promote and enhance business conduct that provides a degree of safety of cosmetic products for animals comparable to what is claimed for man. In the context of the increased consideration for the well-being of animals, the production and marketing of cosmetic products for animals is taking the center stage of a market growing in terms of volume and product of diversification.