Main page / Brands / NATURA SIBERICA / Natura Siberica Classic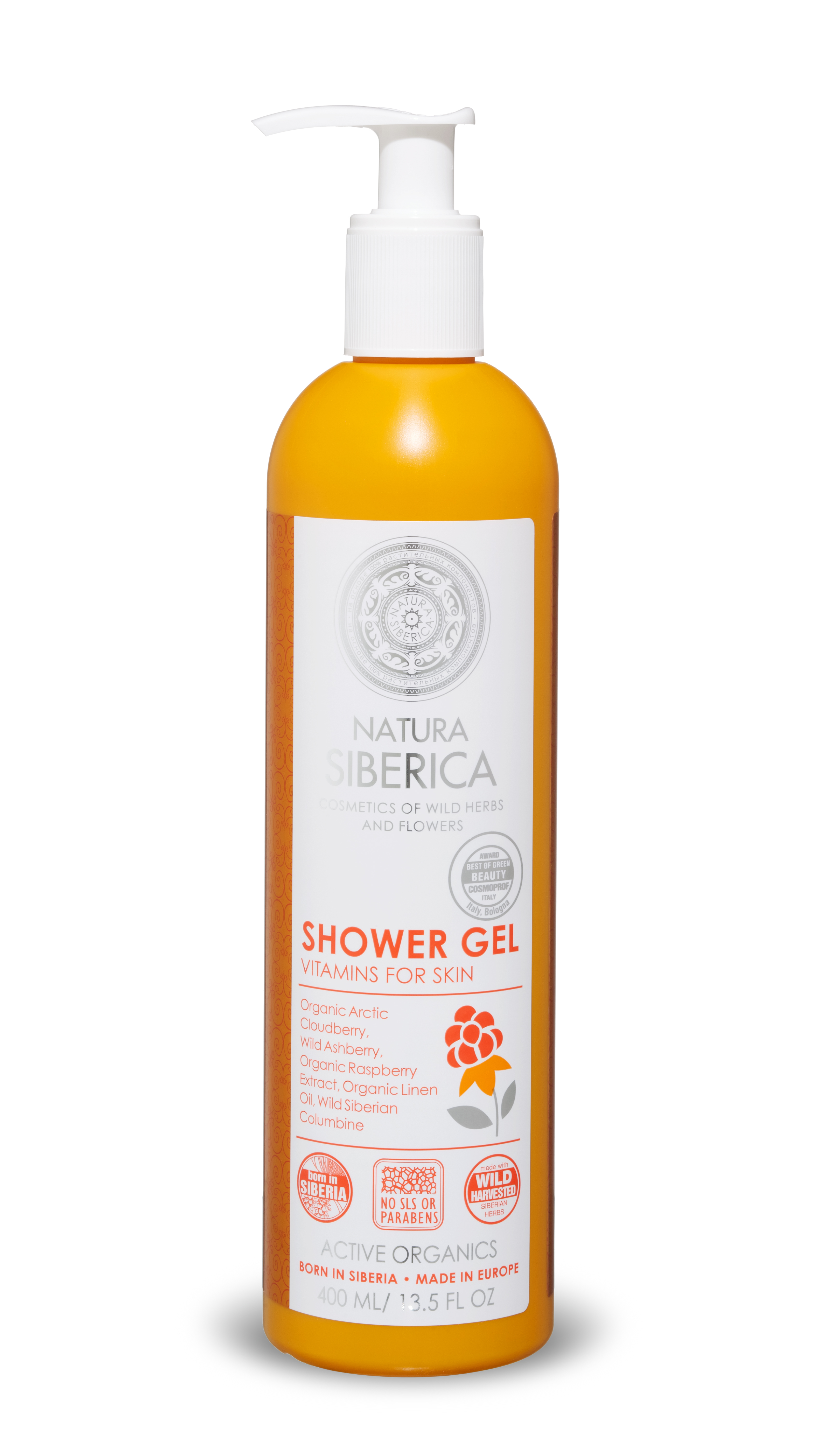 Classic NS Shower Gel Vitamins for Skin
There is nothing better than fragrant shower gel filled with vitamins and minerals. This berry cocktail with notes of Siberian herbs will give your skin a feeling of tenderness and care. Silky textured gel perfectly nourishes and moisturizes, and the pleasant aroma gives a harmonious charge of freshness.
Based on Organic Arctic Cloudberry, wild Siberian Rowan, organic Raspberry extract, organic Linen oil, wild Siberian Columbine.
Directions: Apply a small amount of gel onto a sponge and gently massage onto damp skin. Rinse thoroughly with warm water.
Volume: 400 ml