Main page / Brands / NATURA SIBERICA / Natura Siberica Classic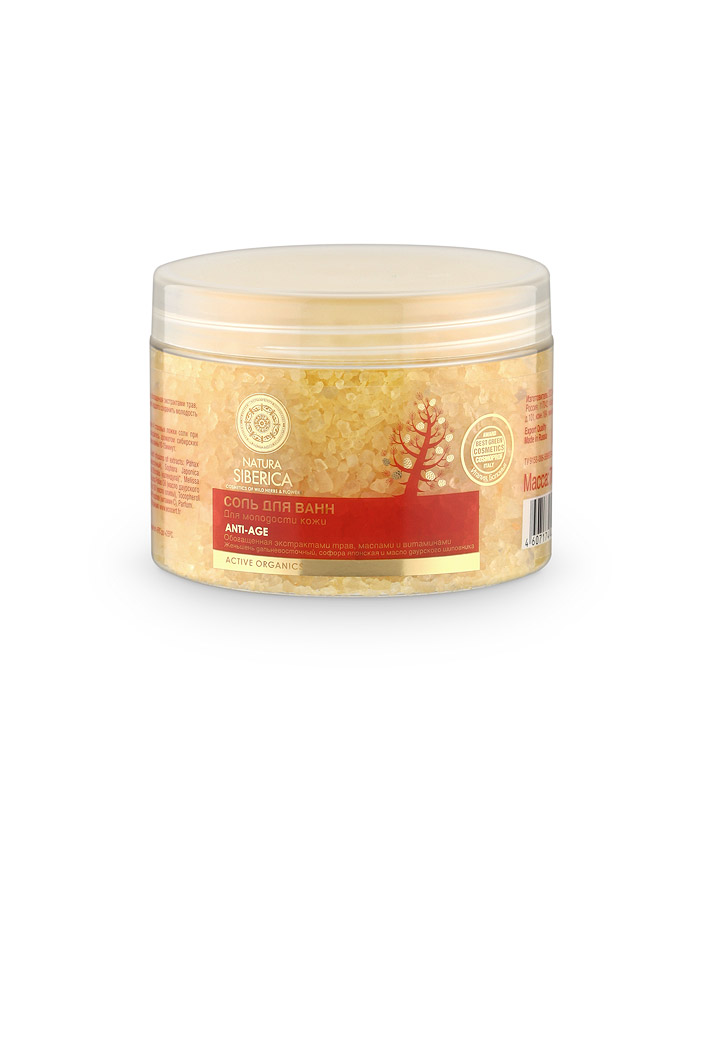 Revitalizing Bath Salt
Revitalizing Siberian Herbal Bath Salt is enriched with essences and oils of Wild Harvested Siberian herbs to work youth and beauty's magic on your skin. Immerse yourself in its exquisite, sensual aroma and discover an inexhaustible source of healing power – that of primal Siberian nature.
Active ingredients: Siberian Ginseng, Sophora Japonica, Rose Hip oil.
Directions: Pour a small amount of bath salt into bathtub.
Volume: 600 g