Main page / Brands / REZEPTE DER OMA GERTRUDE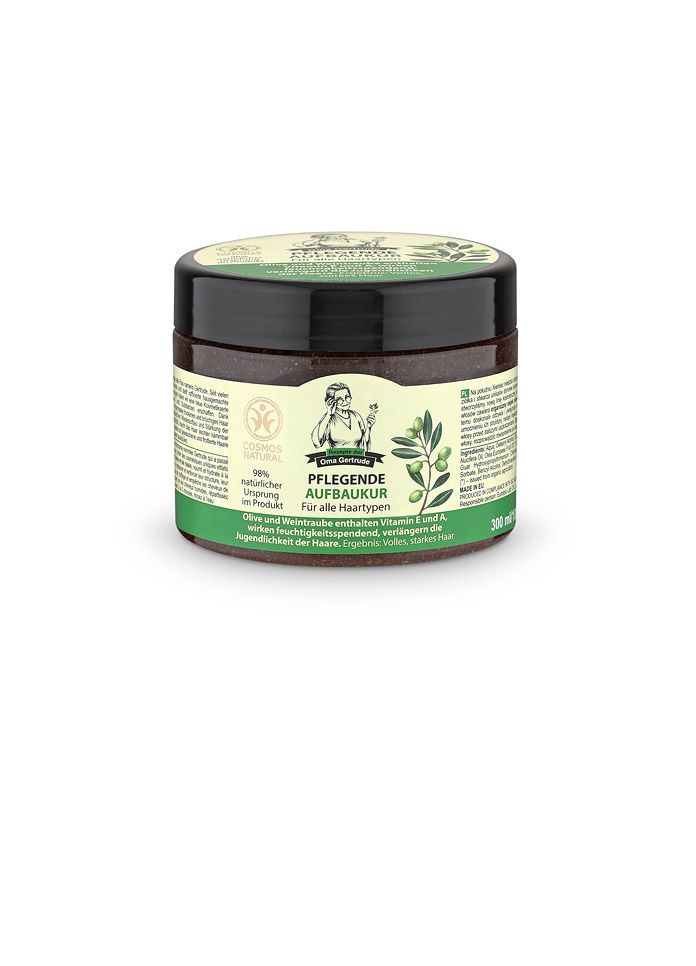 HAIR MASK "REPAIR AND NOURISH"
For dry and damaged hair
Olive and grapes, which contain E and A vitamins, moisturize the skin and give it elasticity, thus contributing to the prolongation of youth. After use of this mask the roots of the hair become stronger and hair loss reduces.
This mask contains natural ingredients, so it perfectly nourishes and cares for dry and damaged hair, helps to restore and strengthen its structure, softness and elasticity, it also facilitates combing and protects the hair from damage. Olive oil contains A, E, D and K vitamins, and 16 amino acids, which are vital for hair and skin. It activates, moisturizes the hair, saturating it with all necessary for strength and growth nutrients. Grape oil is rich in B, C and PP vitamins, proteins, and fatty acids, all of which help to restore damaged hair structure, make hair smooth and silky.
98% natural origin of total
Volume: 300ml