Main page / Brands / RECIPES OF GRANDMOTHER AGAFIA / Agafia Black Line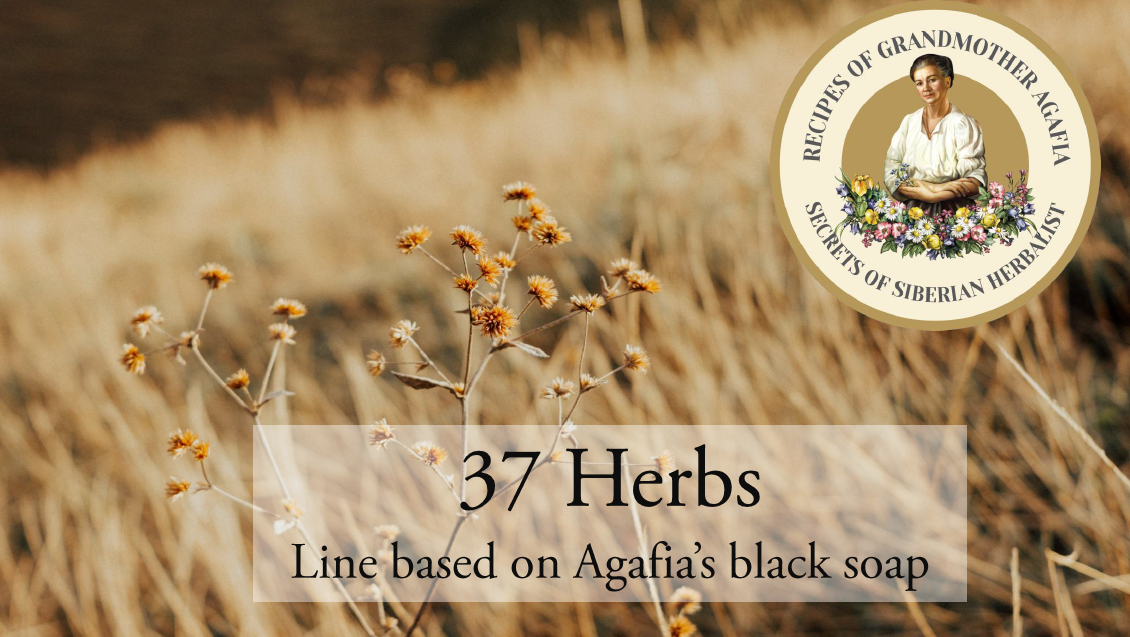 Drawings on years of experience and Siberian traditions, our experts have chosen 37 of the most powerful medical herbs to create the unique formulation of our products.
Having inspired by the success of Agafia's Black soap we created new 37 HERBS line from 5 SKU which based on Agafia's Black soap.
Agafia's black soap is rich in vitamins and organic ingridients whose extracts are used to take care of your skin and hair.
37 HERBS line contain 37 rare wild plants such as Linseed, Siberian Fir, Amaranth, Cornflower, Birch, Rosemary, Chamomile, Melissa, Cedar, Altai Buckthorn and ect.