Main page / Brands / RECIPES OF GRANDMOTHER AGAFIA / NEW AGAFIA COSMOS BDIH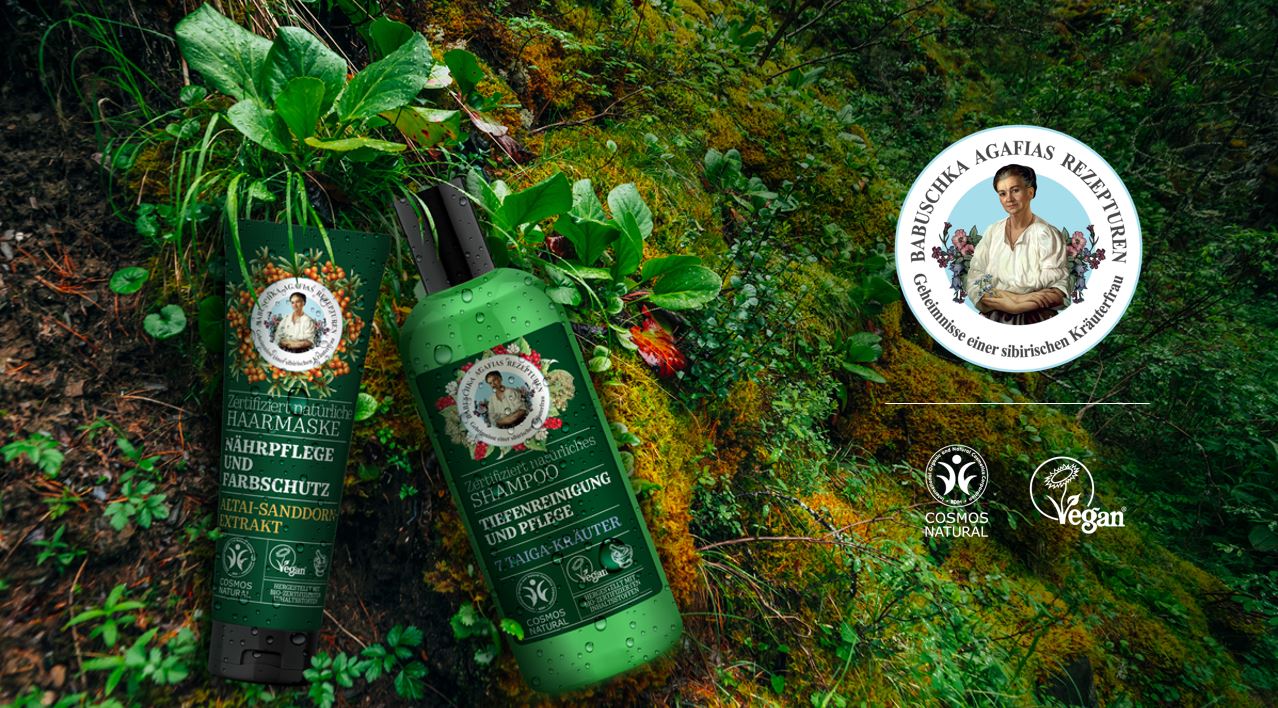 NEW AGAFIA COSMOS BDIH
Siberian herbalist Agafia Ermakova, who has been living in the ENDLESS TAIGA SINCE her childhood, knows all the secrets about Taiga plants.
Our specialists shared that amazing knowledge and created
A UNIQUE RANGE of new COSMOS BDIH certified «Recipes of granny Agafia» LINE, which pays respects to its very special origins.

Siberian Taiga is an almost UNEXPLORED WORLD with its PRISTINE NATURE, FRESH AIR, PICTURESQUE MEADOWS of wild herbs and flowers and the purest, crystal-clean waters.
This line products are available with label on english, deutsch, poland and spanish languages.