Main page / Brands / RECIPES OF GRANDMOTHER AGAFIA / TOOTHPASTES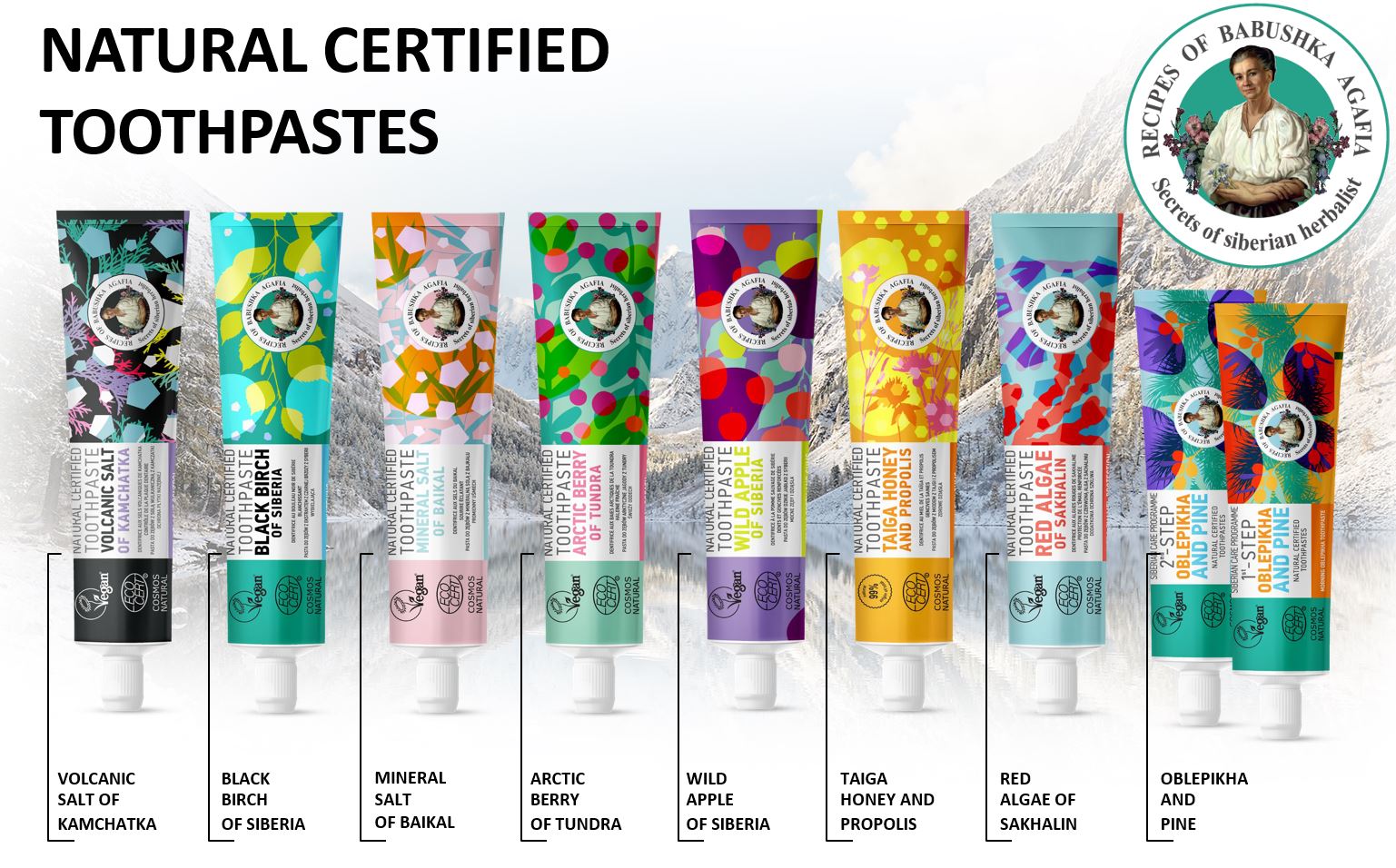 ECOCERT COSMOS NATURAL CERTIFIED TOOTHPASTES
Is a natural oral care collection, inspired by the secrets of herbalist Agafia Ermakova.
All products are based on organic extracts and oils from Siberian herbs, produced in accordance with strict European quality standards ensuring the preservation of ingredients sourced in wild, pristine Siberia.
In the line are 7 SKU certified toothpastes and 1 SET certified of 2-step toothpastes.
NEW care collection "Recipes of granny Agafia" is certified with ECOCERT Cosmos Natural and each product has Vegan certificate.