Main page / Brands / ORGANIC SHOP / ORGANIC SHOP SUNSCREEN LINE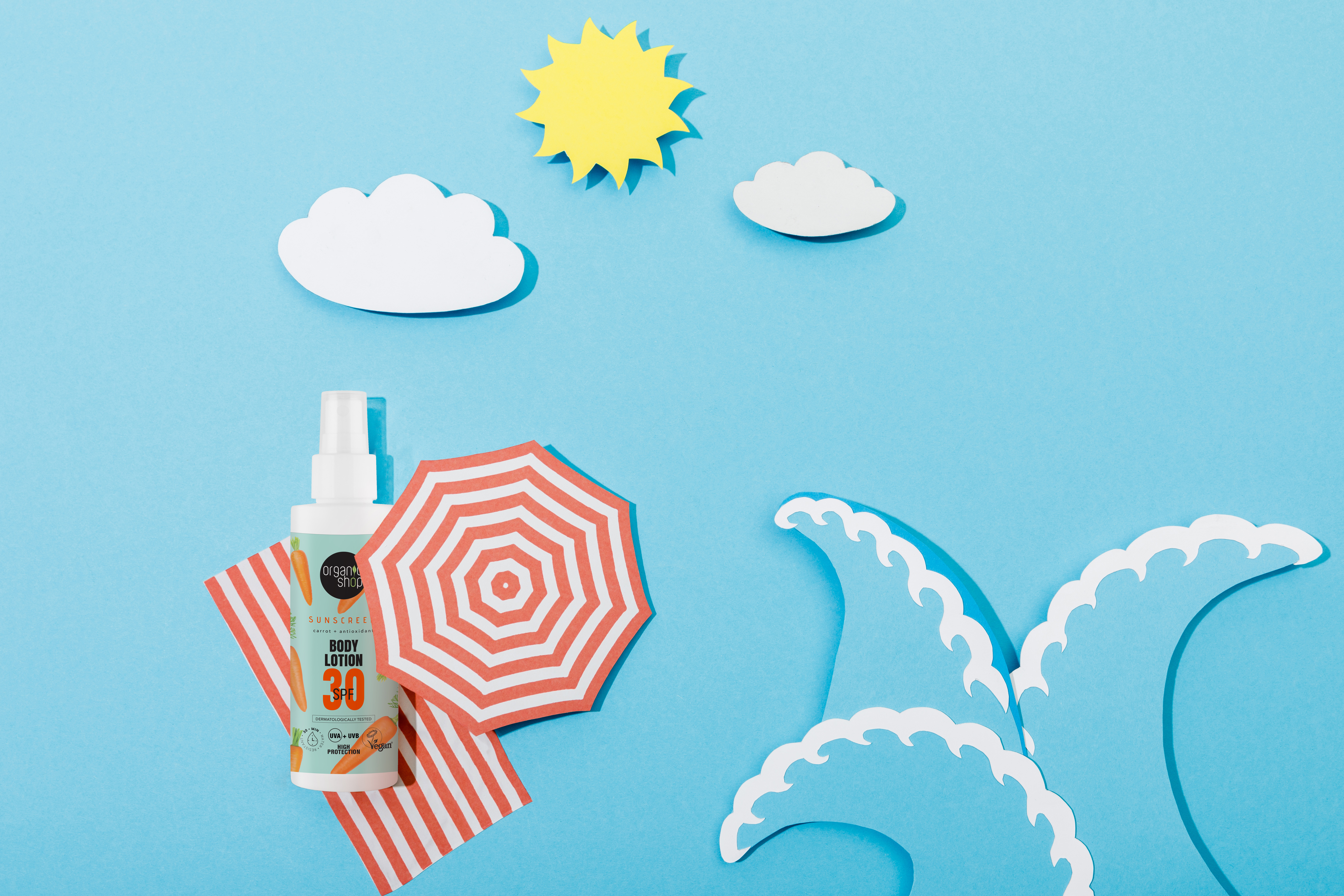 Organic Shop unique, dermatologically tested face and body creams with SPF use modern synthetic filters that have been proven to effectively protect against UVA and UVB rays. Unlike cheap mineral filters, our products are free of avobenzone and octocrylene, which have been shown to be unstable in the sun and can even cause hormonal changes if not properly formulated.

Our modern synthetic filters offer high UVA and UVB sun protection with a lightweight texture that absorbs into the skin and turns invisible on any skin tone. Unlike mineral filters, our sunscreens do not leave white marks on the skin, making them perfect for any occasion and even under makeup.

You will always be protected, hydrated, and never have to worry about excessive oiliness or whitish marks on the skin. Plus, our lightweight formula means minimal product consumption.

Organic Shop sunscreen products are certified Vegan and are specially formulated for dry/normal and oily skin. Our sunscreens for dry/normal skin are enriched with organic extracts that moisturize, retain moisture, and tone the skin. Our sunscreens for oily skin contain zinc, which helps to control excess oil production, leaving you with a matte, refreshed complexion.
Don't forget to check out our Organic Shop aftersuns, which contain 5% panthenol and menthol for a slight cooling effect that is very pleasant after sun exposure.

With such a ratio of price and quality, you won't find a better deal on the market! Trust us, your skin will thank you for choosing Organic Shop Sunscreens.