Main page / Brands / ORGANIC SHOP / ORGANIC SHOP SUMMER 2023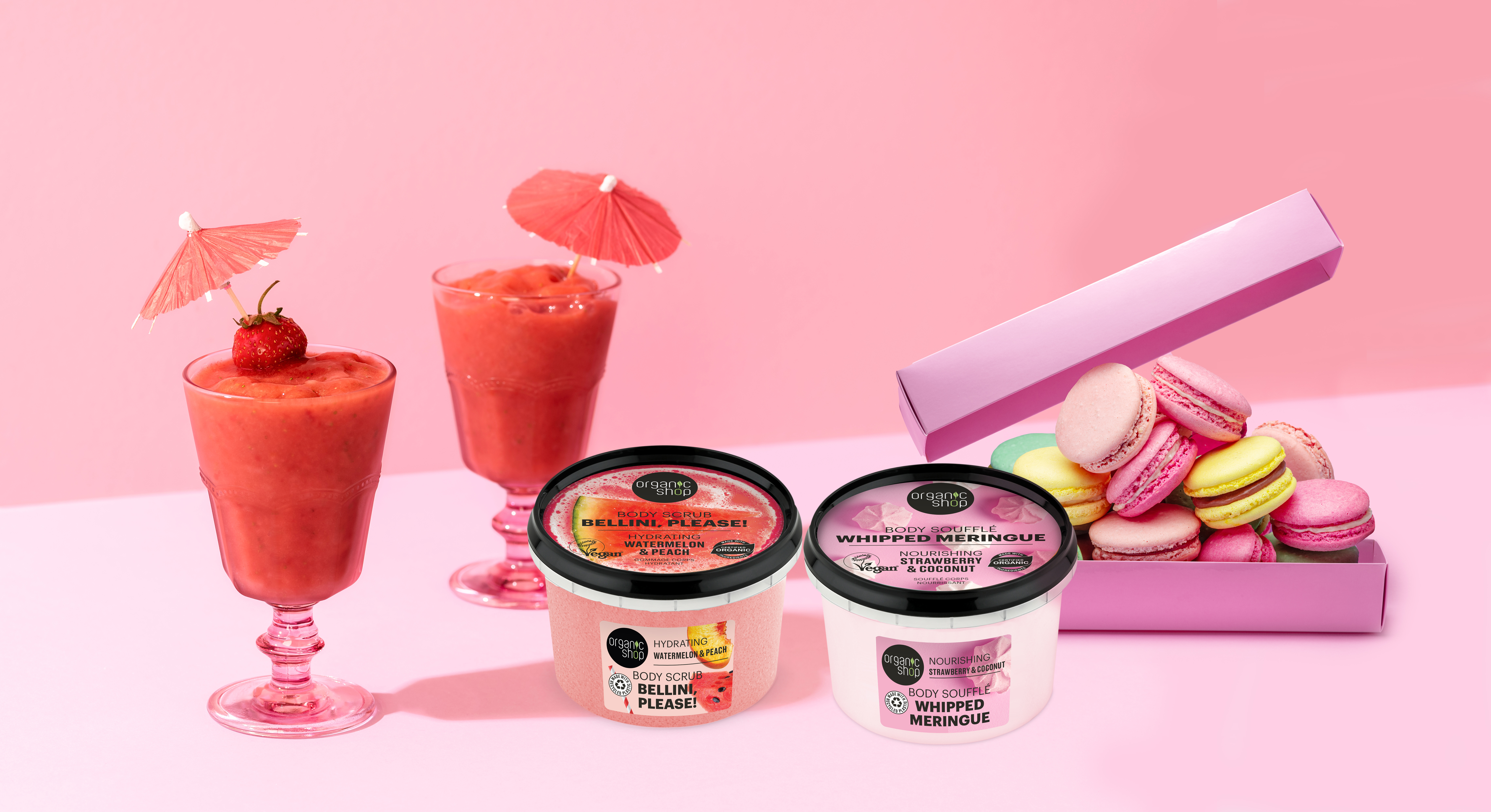 Introducing the latest summer collection of body scrubs and soufflés from Organic Shop! Get ready to indulge in the Shower Party and Candy Shop lines, featuring vibrant, uplifting designs and heavenly scents inspired by your favorite cocktails and desserts. Let our products transport you to a world of positivity, relaxation, and pure bliss!
And that's not all - at Organic Shop, we're committed to sustainability and eco-friendliness. That's why our packaging incorporates recycled plastic, and our products proudly carry the Vegan certificate, ensuring that they've never been tested on animals. Plus, our scrubs are not only vegan, but also cruelty-free and safe for your skin. With organic certified ingredients, our new body scrubs provide a luxurious and guilt-free pampering experience.