Main page / Brands / ORGANIC SHOP / Organic Shop Antibacterial Line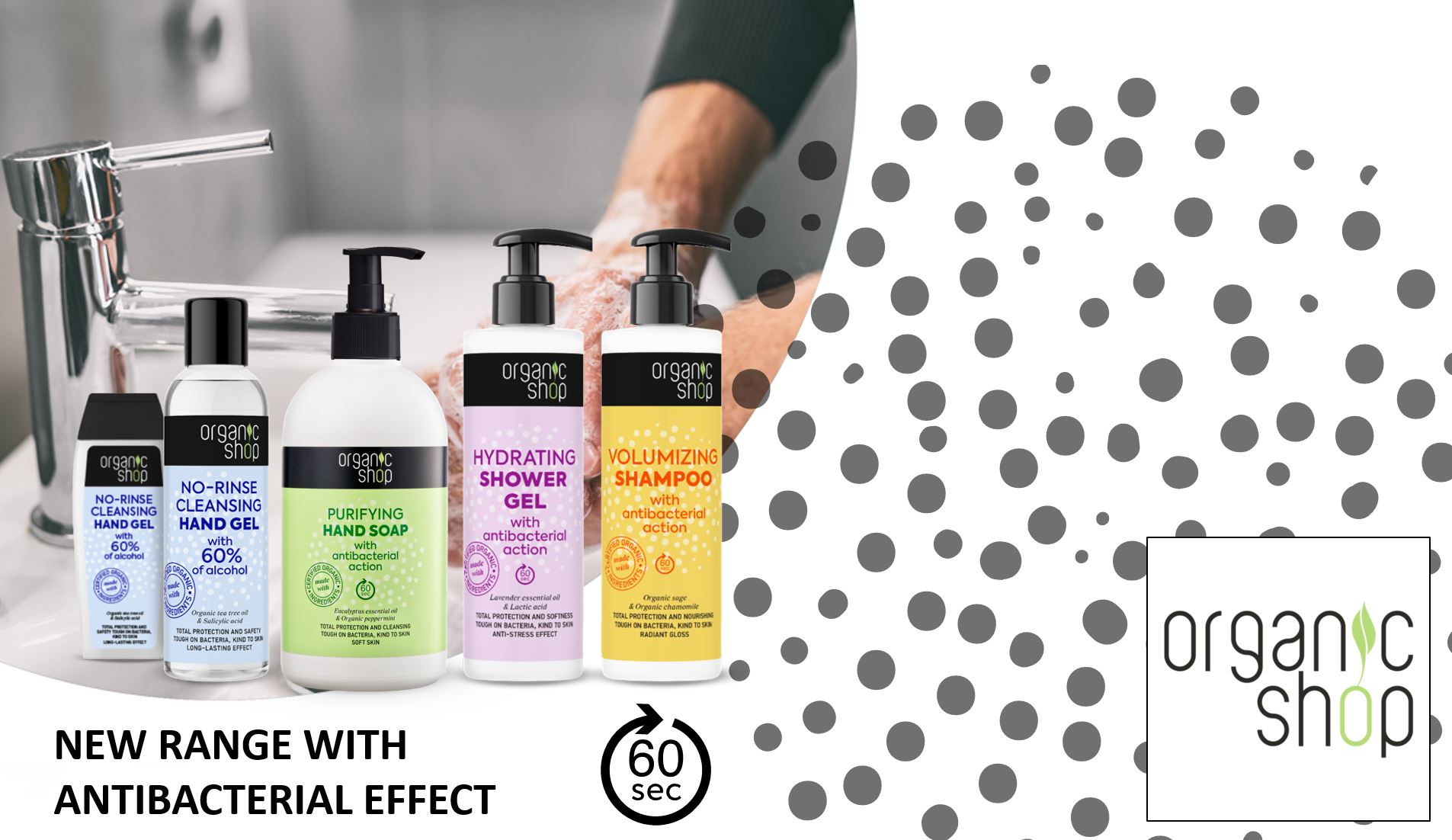 NEW RANGE WITH ANTIBACTERIAL EFFECT in Organic Shop line of complete antibacterial hygiene routine – 5 skus.
All our formulas ARE SAFE AND EFFICIENT to help stop the virus and ensure ANTIBACTERIAL CLEANSING.
Nowadays, you need to make sure that your hands are extra clean. Everyone understands the importance of being protected and safe. New Organic Shop products with antibacterial action meets these requirements.