Main page / Brands / ORGANIC SHOP / ORGANIC SHOP REBRANDING
UNIQUENESS
Maximum care for the beauty and health of your skin and hair without harming nature. We create and collect only the best and most sustainable products for you.
Use of natural and organic ingredients (fresh vegetables and fruits, vegetable oils, extracts, deep-sea algae, healing salts, mud, etc.)
Lack of animal testing and rejection of components obtained with harm to animals
Using biodegradable or recyclable packaging
Application of components, the safety of which has been confirmed by reputable eco-institutes and associations.
INGREDIENTS

All products are made with love and care. Plants and fruits, extracts of which are used in cosmetic formulas, are grown in ecologically clean places, without the use of chemical fertilizers and GMOs.
All the useful things that nature offers us, we carefully collected in our products, consisting of at least 95% of natural ingredients of plant origin. At each stage of production, strict quality control is carried out.
The products contain no synthetic fragrances and dyes, preservatives, parabens and other harmful substances. We use exclusively natural ingredients and certified organic oils and extracts. Suitable for use at any age.
Not addictive.
CERTIFICATES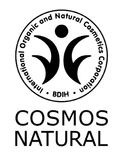 Our products are certified to a leading global standard such as COSMOS STANDARD by the German certification body BDIH. The emblem of the international eco-certificate confirms that the product has passed the most stringent checks for safety and environmental friendliness. Vegan guarantees it has not been tested on animals
What's new?
New Vegan Certified Formula! Improved formulas, with new scents, in which everyone will find a product to their liking! The waterless, non-greasy formula of our scrubs will leave no one indifferent.
HAIR
BODY
FACE CARE for all skin types
FACE CARE for dry skin
FACE CARE for oily skin
HANDS and FEET
BATH FOAM
GIFT SET