Main page / Brands / ORGANIC SHOP / ORGANIC SHOP SHEET MASKS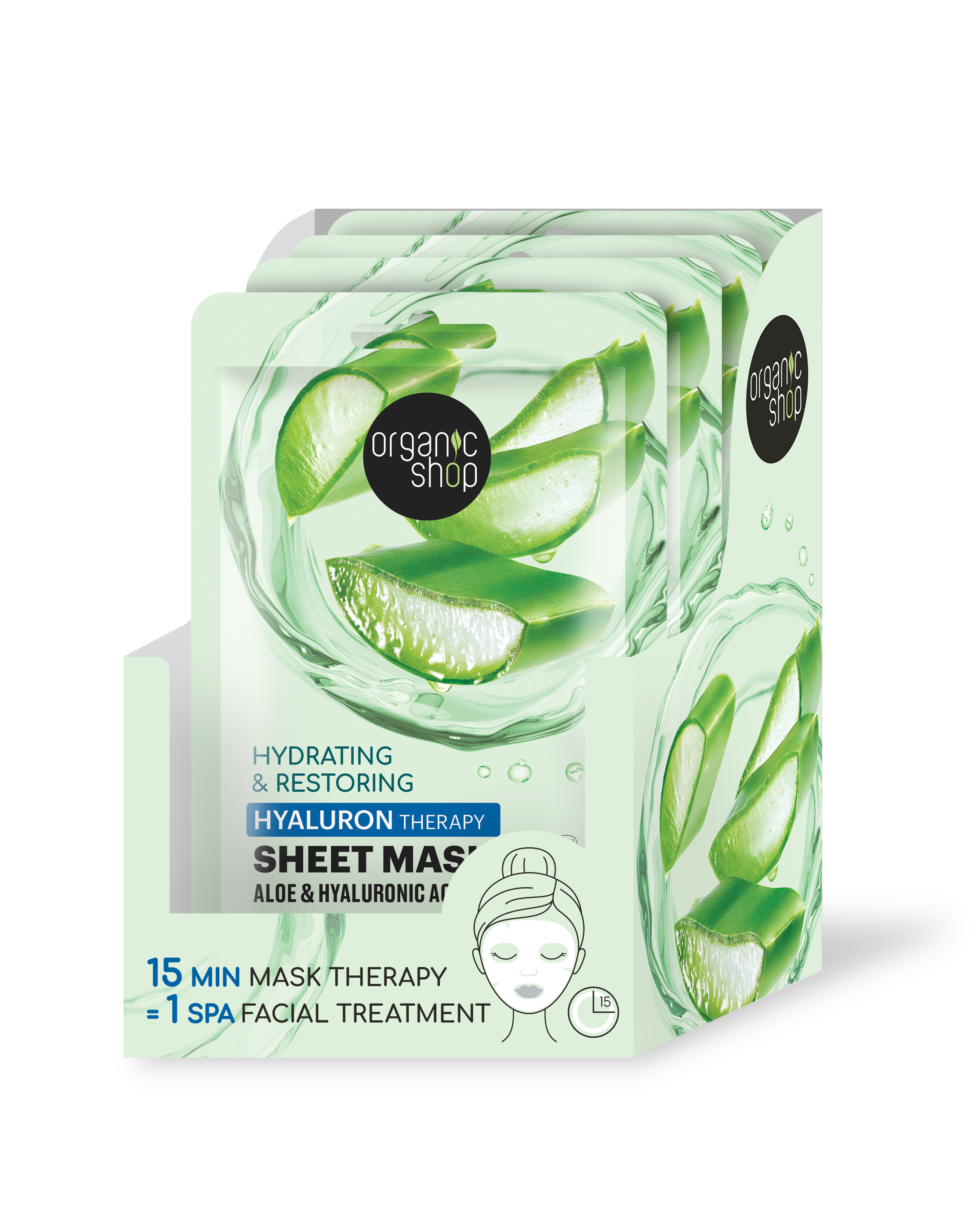 HYDRATING AND RESTORING FACE MASK
HYDRATING AND RESTORING FACE MASK helps to reveal you fresh, perfectly hydrated baby-smooth skin.
It is formulated with HYALURONIC ACID and ORGANIC ALOE that effectively replenish the loss of skin moisture and
improve its texture, making it velvety and pleasant to the touch.
Ingredients: Aqua, Glycerin, Propylene Glycol, Carbomer, Hyaluronic Acid, Triethanolamine, Hydroxyethylcellulose, Fullerenes, Aloe Barbadensis Leaf Extract*, Allantoin, Centella Asiatica Extract, Bida
Ferment Lysate, Cholesterol, Ceramide NP, Ubiquinone, Honokiol, Hydrogenated Lecithin, Acetyl Hexapeptide-8, Niacinamide, Rosa Rugosa Flower Oil, Hydroxypropyl Tetrahydropyrantriol, Retinol, Xanthan Gum, Butylene Glycol, Citric Acid, Sodium Citrate, Ethylhexylglycerin, Phenoxyethanol, Methylparaben, Parfum, Benzyl Benzoate. (*) – Ingredients from Organic Farming.
Volume: 24 pcs